Harry Reid
Large Beech Burr Bowl
A lidded box in Elm (bowl section) with cherry lid and African Blackwood finial - 12" x 10"
An 18" x 5" Coolibah Bowl
An 18" laburnum Bowl
Nick Chapman
Lamp in Rosewood and Amerello
Self portrait in oil.
Tom Dunlop
Sapelle Mahogony wine table
Selection of pens in African Blackwood, Laburnum, Tulipwood, Rosewood and Acrylic
John Flynn
Beech Hat
Ash bowl with yew inserts
Clock in Yew
Clock in flamed beech
Laburnum bowl with resin infill
Tom Larkin
Beech lamp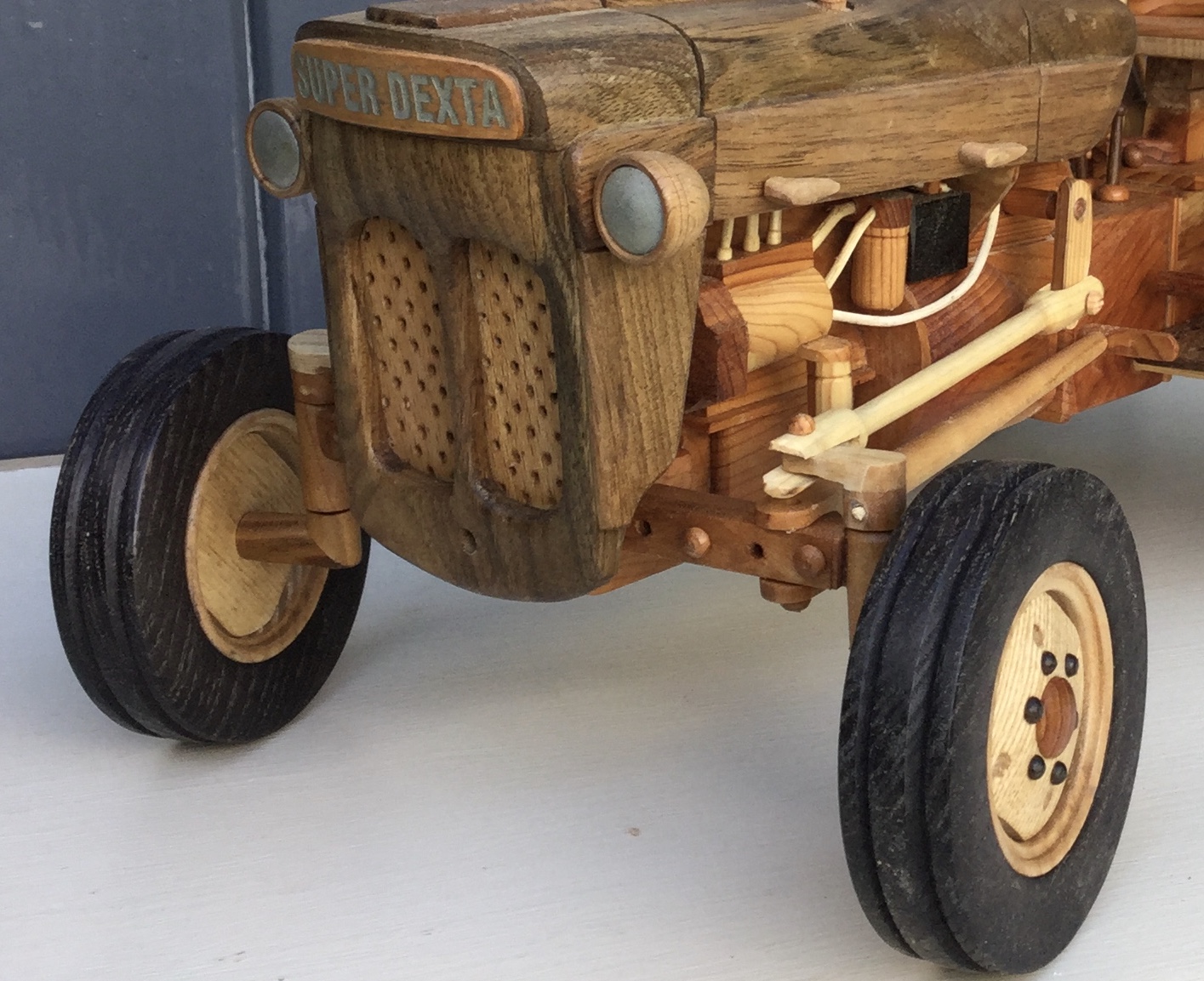 1963 Fordson Super Dexta 1:10 scale. Walnut, Yew, Ash and Cherry.
Truncated Icosahedron aka soccer ball. 8.5 inches diameter, Ash and Iroko
Bryan Culley
Bowl from Willow
Beech Bowl, heavily burned and stained
Bobby Lynch